A "Morris Agreement" is a "settlement agreement entered into when the insurer is defending under a reservation of rights under which the insured stipulates to a judgment, assigns his rights against the insurer to the claimant, and receives in return a covenant from the claimant not to execute against the insured." See Parking Concepts, Inc. v. Tenney, 207 Ariz. 19 n.1, 83 P.3d 19 n.1 (2004).
What is the Rationale of a "Morris Agreement"?
According to the Arizona Supreme Court, if an insurer defends under a reservation of rights, then the insurer has "not abandon[ed] its insured's by breaching any policy obligations," but the insurer also has not "accept[ed] full responsibility for the [insured's'] liability exposure." United Services Automobile Association v. Morris, 154 Ariz. 113, 118, 741 P.2d 246, 251 (1987).? Thus, the Arizona Supreme Court distinguishes between an insurer's duty to defend and duty to indemnify. Id. at 119, 741 P.2d at 252.? Morris concluded that an insurer "who performs the duty to defend but reserves the right to deny the duty to pay should not be allowed to control the conditions of payment." Id. ?As a result, the Arizona Supreme Court held that, "an insured being defended under a reservation of rights may enter into a [Morris Agreement] without breaching the cooperation clause." Id.
What are an Insurer's Defense to a "Morris Agreement'?
An insurer's defenses to a Morris Agreement include:
Notice
Coverage
Reasonableness of the stipulated judgment
Fraud and collusion
If an Insured Enters a "Morris Agreement" What Should an Insurer Do?
If an insured and plaintiff enter a Morris Agreement, then an insurer's best and safest course of action is to:
Move to intervene in the litigation after the Morris Agreement is signed and/or the insured and plaintiff request a reasonableness hearing.
File a motion to stay a reasonableness determination until dispositive legal issues subject to a motion for summary judgment, such as notice or coverage, are determined.
If the insurer loses on the dispositive issues, then contest the reasonableness of the stipulated judgment in a reasonableness hearing.? If, however, plaintiff and insured do not seek a reasonableness determination, then an insurer is entitled to contest reasonableness in a declaratory judgment action.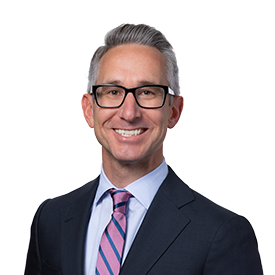 Nathan Meyer
Nate is a partner at Jaburg Wilk in Phoenix, Arizona. His practice focuses on insurance coverage, bad faith litigation, commercial litigation, general liability litigation and professional liability litigation. He represents insurance companies, contractors, policy holders, global corporations, insurance adjusters, business owners, insurance agents and professionals. If you have questions about insurance law contact Nate at 602-248-1032 or ndm@jaburgwilk.com