Labertew v. Langemeier, 846 F.3d 1028 (9th Cir. 2017)
The Ninth Circuit overruled the Arizona District Court's dismissal of a garnishment filed by a Plaintiff/Assignee against an Insurer to collect a $1.5 million stipulated judgment entered against an Insurer pursuant to a "Damron Agreement."
Under a Damron Agreement, if an insurer refuses to defend an insured, then an insured may stipulate to a judgment against it in exchange for an assignment of the insured's rights against the insurer and plaintiff's covenant not to execute the stipulated judgment against the insured personally. An insurer's only defenses to a Damron Agreement are: (1) coverage, and (2) fraud and collusion. Plaintiffs/assignees often attempt to collect stipulated judgments from insurers by subsequently filing a declaratory judgment action.
In Labertew, the Plaintiff/Assignee filed a garnishment, a procedural device commonly used by judgment creditors to garnish wages from judgment debtors' employers and banks. The Insurer removed the garnishment to District Court, filed an Answer indicating it owed nothing to Plaintiff (presumably because the Insurer contested coverage), and the Plaintiff/Assignee failed to file an Objection to the Answer within 10 days as required by Arizona law. Consequently, the District Court ruled the garnishment failed and discharged the Insurer/Garnishee.
The Ninth Circuit revived the garnishment for one primary reason. Federal Rule 69, which regards execution of "money judgments" and generally incorporates state procedure, applies only to judgments issued by the particular district court in which the execution is sought. The judgment in Labertew, however, was against the Insured/Assignor in state court rather than against the Insurer in federal court.
In other words, "[o]nce [the garnishment] arrived in federal court, the case was not yet ripe for application of [Federal Rule] 69, which would in general have imported Arizona procedures, because there was neither a judgment of the federal court upon which Rule 69 could operate, nor a judgment against the [Insurer] that might arguably be registered with the federal court and enforced under Rule 69. Consequently, the failure to answer the [Insurer's] objection did not operate, through Rule 69, to discharge the insurers under Arizona procedural law."
Ultimately, the Ninth Circuit reversed, vacated the judgment discharging the Insurer, and remanded the case to District Court.
What are the primary takeaways for an Insurer defending a Damron Agreement in Arizona?
An insured's attempt to collect a stipulated judgment entered pursuant to a Damron Agreement in a subsequent garnishment—rather than a subsequent declaratory judgment action—poses a procedural pitfall for practitioners unfamiliar with garnishment.
After a plaintiff/assignee obtains a stipulated judgment under a Damron Agreement, an Insurer should be prepared, if the plaintiff/assignee files a garnishment, to immediately file an answer indicating it owes the insured/assignor nothing. This will allow the 10-day deadline for the assignee/plaintiff to file an objection to expire before the 30-day removal deadline expires.
If the plaintiff/assignee fails to file an objection, then the insurer should remain in state court and seek to have the garnishment dismissed and discharged.
If the plaintiff/assignee files a timely objection, then the insurer can still remove to District Court and litigate substantive defenses to the Damron Agreement.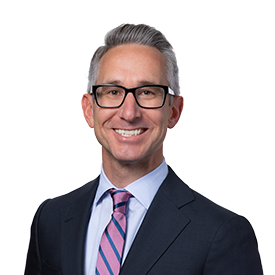 Nathan Meyer
Nate is a partner at Jaburg Wilk in Phoenix, Arizona. His practice focuses on insurance coverage, bad faith litigation, commercial litigation, general liability litigation and professional liability litigation. He represents insurance companies, contractors, policy holders, global corporations, insurance adjusters, business owners, insurance agents and professionals. If you have questions about insurance law contact Nate at 602-248-1032 or ndm@jaburgwilk.com