The Holding
In Robert W. Baird & Co. Inc., v. The Honorable Christopher Whitten, 2017 WL 4296583 (Ariz. App. Sep. 28, 2017) (774 Ariz. Adv. Rep.4), the Arizona Court of Appeals just held that a legal malpractice plaintiff did not impliedly waive the attorney-client privilege regarding communications with subsequent counsel, simply because the defendant alleged plaintiffs' contributory negligence and the non-party fault of subsequent counsel for charging unreasonable fees in subsequent litigation.
The Takeaways
Although not a bad faith case, the Whitten case:
Confirms an insurer privilege-holder must affirmatively inject attorney-client communications into a case to impliedly waive the Privilege;
Continues the trend of Arizona state courts being less likely to find an implied-waiver of the Privilege than Arizona federal courts; and
Suggests an insurer (or any litigant accused of impliedly waiving the Privilege) should closely examine whether its actions or the actions of its opponent injected the sought attorney-client communications into the case.
The Rationale
In Whitten, plaintiffs claimed defendants caused it to incur significant defense costs from subsequent counsel in subsequent litigation because of a transaction defendants negligently prepared. The trial court concluded plaintiffs' claims waived the Privilege and work-product protection of plaintiffs' communications with subsequent counsel.
The Court of Appeals stated the three-part Hearn test for the implied waiver of the Privilege in Arizona:
The assertion of the privilege was the result of some affirmative act, such as filing suit or raising an affirmative defense, by the asserting party.
Through this affirmative act, the asserting party put the protected information at issue by making it relevant to the case.
Application of the privilege would have denied the opposing party access to information vital to his defense.
The Court of Appeals held plaintiffs did not knowingly and voluntarily waive the Privilege, because:
The purported waiver did not result from plaintiffs' act; rather, it resulted from defendants'decision to assert plaintiffs' contributory negligence as an affirmative defense and to name subsequent counsel as a non-party fault;
Plaintiffs' communication with subsequent counsel had no inherent relevance to plaintiffs' malpractice claim—plaintiffs' communications with subsequent counsel were not necessary to decide whether defendants committed malpractice ; and
Preservation of the Privilege did not deny defendants information vital to their defense.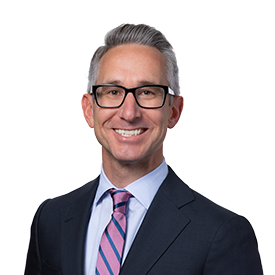 Nathan Meyer
Nate is a partner at Jaburg Wilk in Phoenix, Arizona. His practice focuses on insurance coverage, bad faith litigation, commercial litigation, general liability litigation and professional liability litigation. He represents insurance companies, contractors, policy holders, global corporations, insurance adjusters, business owners, insurance agents and professionals. If you have questions about insurance law contact Nate at 602-248-1032 or ndm@jaburgwilk.com